Making Buckhead. . . so very livable.
Space Is Limited For Regional and Local Demographic Seminar – On January 25th at Maggiano's-Buckhead, Livable Buckhead, in partnership with The Atlanta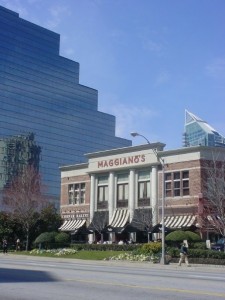 Regional Commission (ARC), will be holding a breakfast seminar addressing the comprehensive demographic and growth trends analysis for the Atlanta region and Buckhead. ARC Research Division Chief, Mike Alexander, will provide information on population growth, employment forecasts, job assessments, housing, transportation and more.
Developers, Leasing Agents, Property Management Teams, Facilities Teams and Human Resource Teams should not miss this opportunity to learn first hand demographic and growth trends for the Atlanta region and Buckhead through this informative seminar. The seminar's registration fee includes networking and breakfast.
For more information and to register, please click here.