Making Buckhead. . . so very livable.
Livable Buckhead, a 501(c)3, strives to ensure the long term vitality and prosperity of the Buckhead community by working cooperatively with individuals, public entities and private businesses to integrate into everyday life and business sustainable strategies that improve the environment and quality of life in the community.
Construction Begins On First Phase Of PATH400  - This Winter's ice and snow may have caused a delay, but just three years after the concept was first proposed, construction on a 5.2-mile, multi-use trail running parallel to GA 400 is set to begin. Work on the first phase of PATH400 starts March 2014.
Livable Buckhead Closes On First Greenspace Land Purchase - On August 30th Livable Buckhead (LBI) closed on its first ever park purchase – a one-acre parcel under GA400. With that one action, LBI moved eight acres closer to its goal of adding 106 acres of public park space to Buckhead's District 7.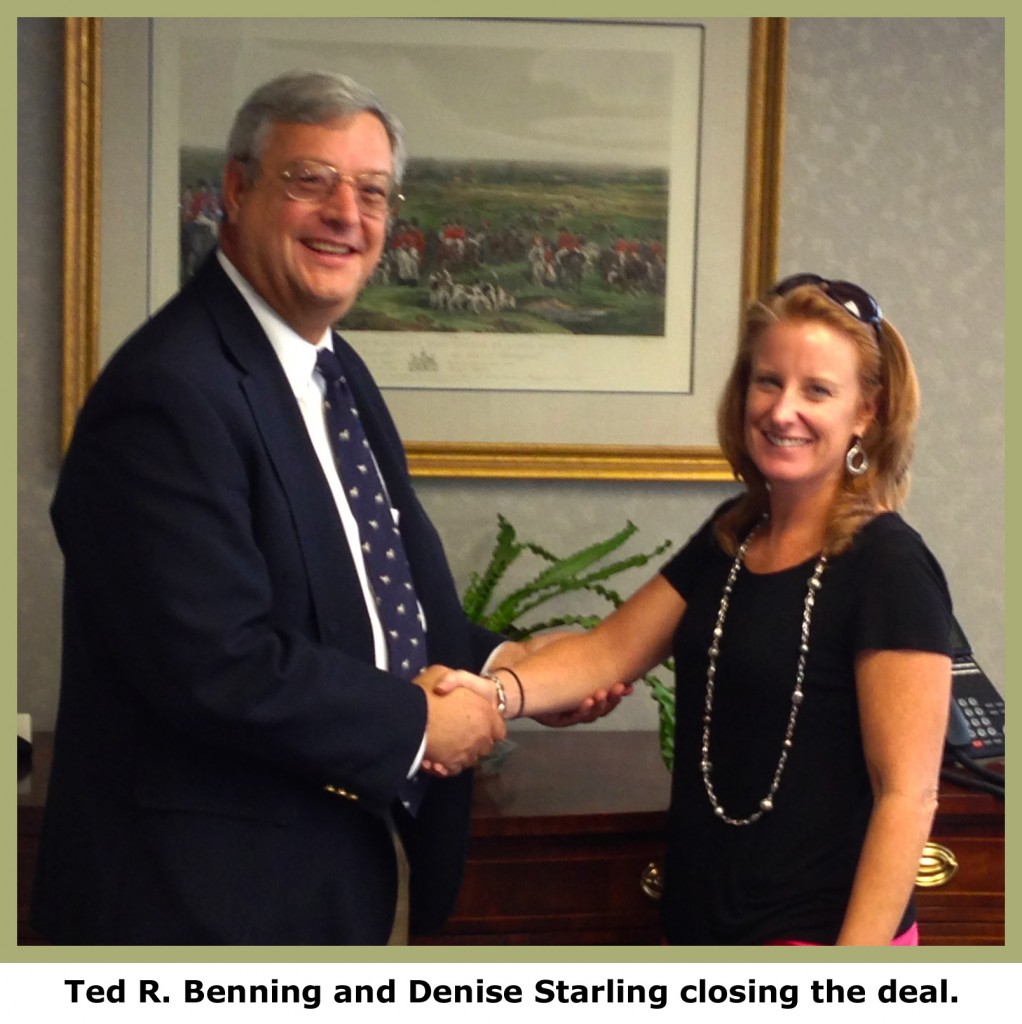 Just how did the acquisition of one acre turn into eight? Through partnership and patience. Over the last several years, LBI has been working with Buckhead neighbors, the City of Atlanta, Representative Edward Lindsey, Councilman Howard Shook, and the Georgia Department of Transportation to negotiate a ground-breaking arrangement – a permit for the City to use under-utilized GA400 right-of-way for a park. The one-acre parcel just purchased will provide access to another seven acres that will now officially become Mountain Way Common. Located in North Buckhead and nestled 80 feet under GA400 near the infamous cell tower "tree", Mountain Way Common is a scenic gem in the community with Little Nancy Creek running right through the middle of a wooded expanse.
These steps clear the way for the Friends of Mountain Way Common to implement their vision, developed earlier this year with assistance from Park Pride, for a neighborhood park and key stop along PATH400.
GA400 Trail Presentation – 30% Design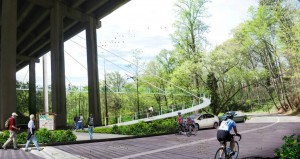 During the summer, Livable Buckhead, working with AECOM, met with stakeholders, including residents, civic associations, commercial property owners and community leaders to gain feedback for the design of the GA400 trail. That feedback, along with experts' advice, has led to the completion of approximately 30% of the design work for the trail project. Livable Buckhead's executive director, Denise Starling along with AECOM design and planning consultant Carlos Perez, are now re-engaging stakeholders with the new designs.